Norwegian Waffles
Norske Vaffler
Norwegian Waffles with Fruit
Vaffler med Frukt
Want to make Norwegian waffles?
Scroll down this page and find my mon's recipe.
The Norwegians serve these tasty traditional goodies with coffee as a type of snack, or special comfort food - we, in Norway, call kosemat. They are not served as dessert after dinner...and not usually served for breakfast either.
a Waffle Snack









Norwegian vaffler are delish with strawberry, blueberry or
raspberry jam (syltetoy) or jelly (sjele in Norwegian).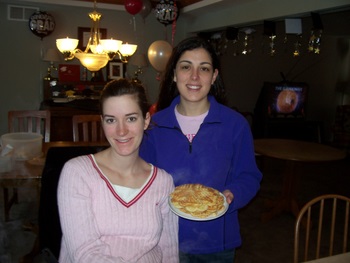 Serving heart shaped Norwegian Waffler
Ingredients
1/2 cup (100 gram) butter
4 eggs
4-5 tablespoons sugar
1/4 teaspoon cardamom
2-1/2 to 3 cups flour to make a thick batter
1/2 teaspoon baking powder
1-1/2 cups (3 deciliter) milk or buttermilk
1 cup (2 deciliter) water
1 teaspoon vanilla extrac/vanilla sugar
1 teaspoon salt
Directions
Combine dry ingredients.
Add melted butter to milk.
Gradually add the dry ingredients to the liquid while stirring until you have a smooth consistency. If the batter is too thick add a small amount of cold water.
Prevent batter from sticking to the waffle iron by using a cooking spray or brush coconut oil on the iron before ladling of pouring the batter into the iron.
I remember my sister-in-law, Marit, sitting by the waffle making iron whipping up waffles as fast as she could with a bunch of us hungry Norwegians standing around her - waiting for the next waffle to be placed on the plate ready to be buttered, "jammed" and to be devoured.
And if you ever are lucky enough to have any leftover waffles, trust me, someone will sneak around the fridge and find them - and they will quickly vanish.
Wffle Batter placed in iron (above)
In Norway, we use a special, heart-shaped, electric iron (left) to make traditional Norske Vaffler.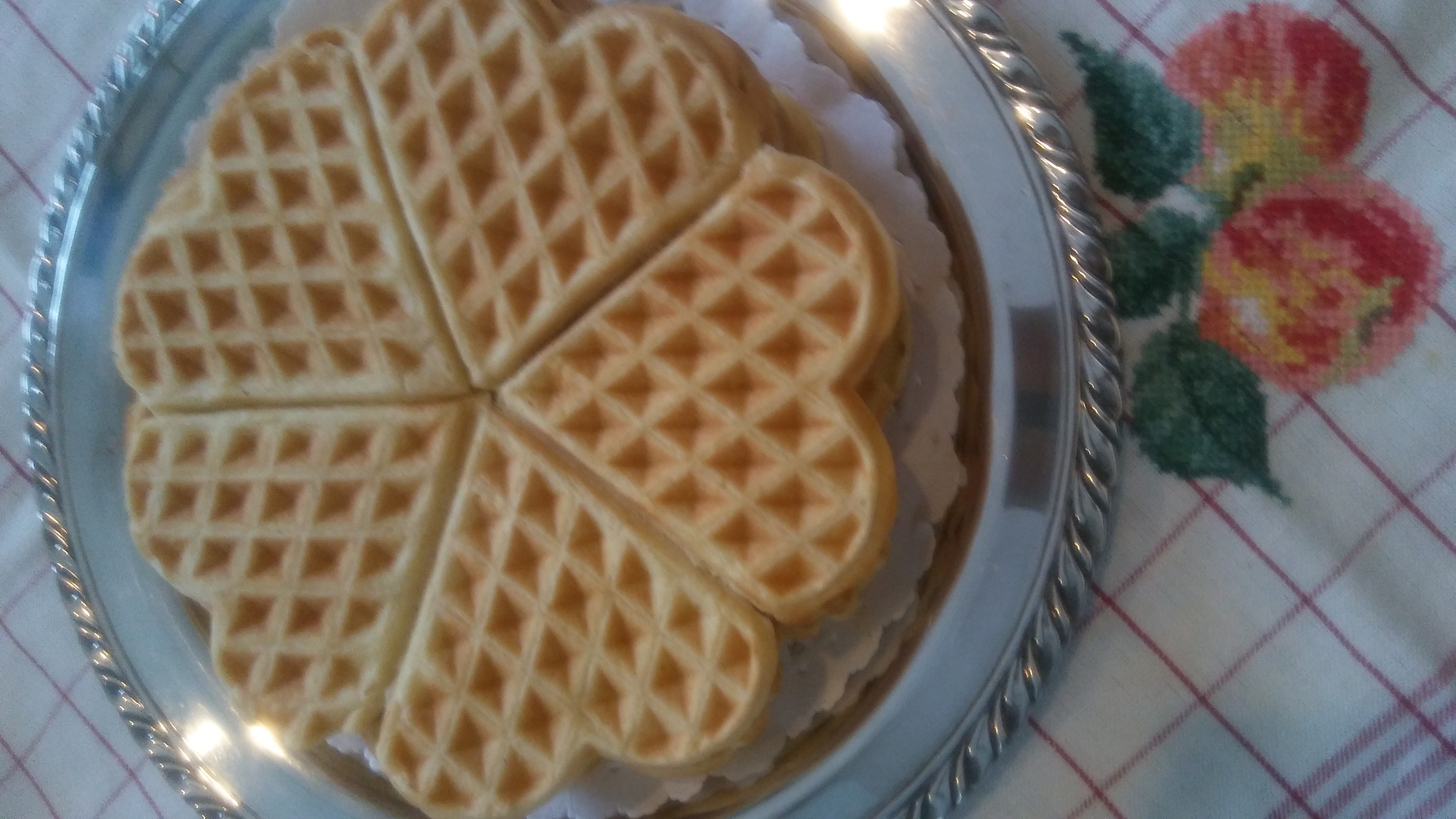 Heart-shaped Norwegian Waffles
To serve the Norwegian waffles, use kitchen scissors to cut around each heart; spread butter and arrange them on a pretty serving plate and place a bowl of fruit or berry preserves in the center and with a bowl of whipped cream or sour cream on the side. Enjoy. Yummy!
Tine.no makes the most delicious brunost, you might want to check out their interesting web site, where you will find info on their products and tons of great recipes.
Norwegian Waffles are also tasty with thinly sliced Norsk Brunost, a Norwegian sweet goat cheese (gjetost/brunost, or low-fat mysost, Gudbrandsdalsost), both are called brunost.
www.norway-hei.com © Copyright 2020
All Rights Reserved
Norwegian Recipes.