Making Money on the Internet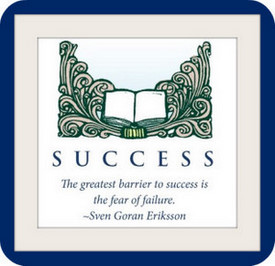 WANT S U C C E S S ? Read on...
Dreaming of SUCCESS?

How about making money on your own WEB SITE?
If your answer is: "YES, I HAVE A DREAM"!
Then you came to the right place.
I wanted to create a web site, and since I didn't know how to do it, I signed up with Solo Build It (Site Built It), and I began building my own web site - success was around the corner.
My theme would be Norway, the country where I was born. Why not? I have tons of pictures, information and many funny stories to share, and guess what - Norwegian recipes too.
It took me a while to learn how to build my web site, but, believe it or not - I DID IT. NOW my hobby web site is bringing in $$$$$s every day.
I am not telling you that this is a quick, get-rich-quick idea, Not at all - it has taken time and persistence. I didn't learn this overnight but I kept on going and YES my web site is now making money for me each and every day. Love it!
My efforts paid off - I love having an income while I am sleeping - he-he or when we are having fun at our lake house.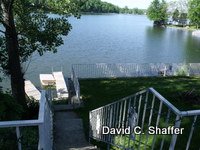 Lake View.
Photo by David C. Shaffer. (Copy Rights)
So, when are you going to build your web site? Will you cross over the bridge from Dreaming to your destination - Success?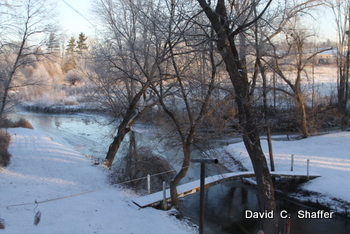 Over the Bridge.
Photo by David C. Shaffer. (Copy Rights)
I am having tons of fun adding pages to my site - had no idea that my hobby would turn into an income center.
The Solo Build It format is unmatched in making it easy to create a web site.
The Solo Build It Forum is invaluable because we can receive help and ideas from others. Here we have a place to go to for information and when we need help.
Solo Build It provide all the tools we need.
No need to spend months going to school to learn HTML or JavaScript, Solo Build It has made it easy for us.
Be a Foxy Fox and learn how to create your own web site by clicking on the Solo Build It link on the bottom of this page.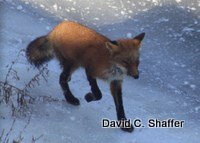 Foxy Fox
Photo by David C. Shaffer (Copy Rights)
After faithfully adding pages with good information, stories, pictures, and last but not least... not giving up, and that's the big one, I am making money!!! Isn't it cool?
My hobby web site has become my non-stop "workhorse" bringing in the "$$ greens" for me – even when I sleep.
Wouldn't it be nice to receive checks in the mail every month whether you work or not? I do and you can too.
If you have products you want to sell, BINGO!! You will have a store where you can sell your goods.
So far, this month, people from 137 countries have visited my site. It is almost unbelievable.
I don't sell anything yet - this is still a hobby web site and guess what? I still earn money.
I love it!!
But, if you want to sell your stuff, create your web site through Solo Build It; open your store; start making money, and have a bunch of fun doing it.
Solo Build It has all the tools you need to create a web site so what are you waiting for? Get going making money. Check it out!
To Home page after Making Money on the Internet
Search It Here

Contact me on my secure contact form below if you have questions about how I made my web site.