Want to Timeshare around the World?
If you own a timeshare, you know it's a fabulous way to see the world. You can visit places in this beautiful sphere of ours hassle-free.
I have that Norwegian Viking blood in my veins, so I enjoy traveling and constantly visit new places. You might say I love living in my suitcase.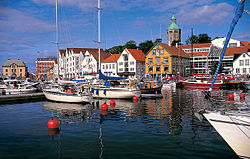 Stavanger Harbor, Norway
When I was in Stavanger, Norway, a couple of weeks ago, my brother, his wife and I planned a trip to
The Galápagos Islands.
The Galapagos Islands
The Galápagos consists of 20 islands located in the Pacific Ocean, west of continental Ecuador.
Ecuador is located in the northwestern region of South America between Peru and Columbia. The Galapagos Islands are actually the provinces of Ecuador and its national park system.
My family and I decided to rent a timeshare this time as opposed to staying at a hotel. It will be less expensive since we can even do some cooking. And why not, I might add, we are such terrific cooks. Not bragging a little!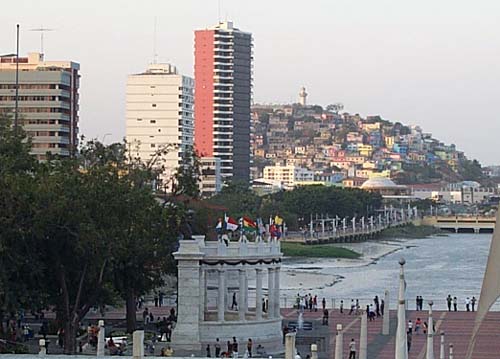 Guayaquil, Ecuador
This trip will be interesting for me since I have new friends in Guayaquil and we will make a point to visit them.
The principal language in the area is Spanish, so I am brushing up on my Spanish language skills and soon - watch out Ecuador, here we come.
Renting a timeshare as opposed to buying one at first, might be a good idea so you can have the experience of staying in one to see if buying a timeshare is for you.

My long time friends in Chicago, own two timeshares; one in Lauderdale by the Sea, Florida (left) and the other one in Colorado.
I have traveled with them numerous times and visited many places. It's a fantastic way to see the world.
Star-Line-Mackinac-Island-Ferry Upper Peninsula, Michigan (left)





Whether we want to see the UP, (Upper Peninsula, here in Michigan) or the pyramids in Egypt, the world is waiting
for us to explore.
Come-on-over...visit Michigan.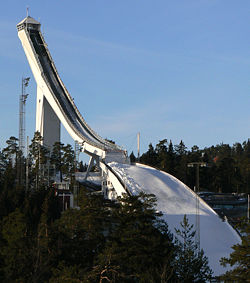 One of the really neat places in the world to visit is Norway, and since I am born and raised there, I know it almost like my own pocket.
Oslo, the capital of Norway, is a great city with tons of things to do from skiing in the winter to boating in the summer.
Every year, over one million tourists visit the Holmenkollen Ski Jump, Oslo. (right)
The stands have been enlarged to hold 50,000 spectators for each ski meet.
The Outlook Tower on the very top of Holmenkollen, offers a panoramic view of Oslo and the Oslo Harbor (Oslofjorden).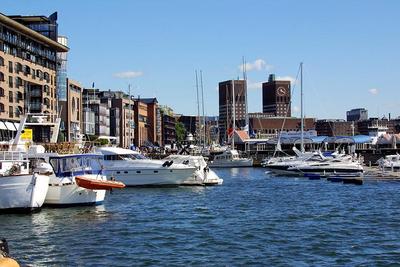 Oslo Harbor-Norway
Saint Petersburg, is a major international city in Russia and another destination on my future bucket list. Historic Saint Petersburg, formerly known as Leningrad, was founded by Emperor Peter the Great,
on May 27, 1703.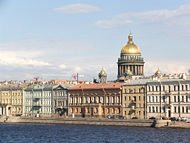 St. Petersburg
It was the capital of Russia for more than 200 years, until the end of the Russian Revolution of 1917. In 1918, Moscow took over as the capital city of Russia.
Saint Petersburg, also called Petrograd, by the Russian people, is the second-largest city in Russia with a population of 4.6 million.
It is located on the banks of Neva River and is a port on the Baltic Sea. St Petersburg has been regarded as the political and cultural center in Russia for 200 years. The Russian people often refer to St Petersburg as the "Northern Capital". There you will find foreign consulates, international corporations, and banks.
Having a timeshare certainly is helpful if you love to travel - it's like having a home away from home.
www.norway-hei.com © Copyright 2020
All Rights Reserved
Search It Here