Fish Patties/Fish Burgers
Norwegian Fiskekaker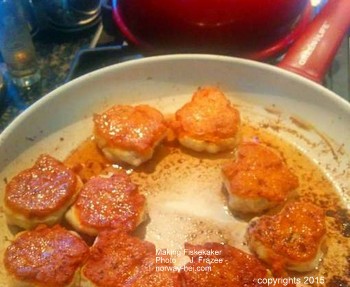 Norwegian Fiskekaker
Fish Patties/Fish Burgers/Fish Cakes
or
Fiskekaker
as we call them in Norway, are a lean and healthy alternative to beef burgers.
Here in the States, we call them fish sandwiches or fish burgers.
One great benefit of homemade fish sandwiches is, you choose the oil used to make them. Fish does not have to be deep-fried to be delicious.
It is well published that healthy seafood is good for us.
Deep-fried fish is not common in Norway, poached fish is our alternative - tasty and lean. Yum! However, we do saute some fish in butter, especially trout, mackerel, cod, flounder, and sometimes salmon fillets.
Fiskekake/Fish Patties - make a Fish Sandwich
In the mood for a fish sandwich? Load up a bun with a fish pattie crispy lettuce, tomato slices, and all the condiments you desire. Bingo! You have a Fish Sandwich! Enjoy!
Place the fish patties on a cookie sheet and place them in the freezer. When they are frozen stick them in a freezer bag and keep them for later use. They will be easy to remove without sticking together.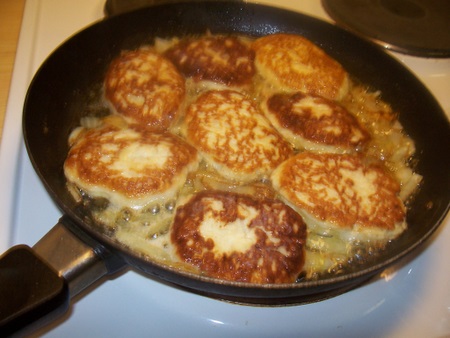 Fiskekaker
I was a little heavy-handed with the butter when I made these fish patties. If you want to get rid of the extra butter/oil place the patties on a few sheets of paper towels when they are done cooking to absorb any excess oil.
It's very convenient to have a stash of fish patties in the freezer for a quick fish sandwich for lunch or an easy healthy meal for dinner.
Here is a recipe for making Fish Patties or maybe you call them Fish Cakes.
Ingredients:
1 lb fresh or frozen haddock, cod, or whiting.
1 egg
1 cup milk or half and half (approximate)
2 tablespoons corn starch or potato flour (potetmel)
1 tablespoon flour
1 teaspoon finely chopped fresh chives
1/8 teaspoon fresh finely ground nutmeg
1 teaspoon salt
1 teaspoon finely ground white pepper
Extra virgin olive oil; organic extra virgin coconut oil or butter for frying.
Place cut-up fillets in a food processor. Add flour, salt, spices, and an egg. Add milk gradually. (Do not over mix.) Mix for approximately 1 minute.
First, make a test fish cake to make sure it stays together and to check the flavor. Add salt if needed; add corn starch if the cake falls apart. My mom always made a test cake, so do I.
Use a large spoon to form the batter into round patties about 3-1/2" and place them in a pan lightly drizzled with Extra Virgin Olive Oil. Fry both sides until light golden brown.
Another method is to apply a light coating of EVO on a baking sheet and pop them in the oven at 350°F. for 10-12 minutes. Turn patties and finish baking until done.
If you make a double batch; you can freeze individual patties to have lean seafood burgers on hand for quick meals.
For dinner serve Fish patties with heaps of steamed vegetables, sauteed onions, mushroom, and garlic and why not - cheesy mashed potatoes and spinach salad?
Enjoy deliciously skinny fish patties/fish sandwiches and stay lean and healthy.
www.norway-hei.com © Copyright 2020
All Rights Reserved
Norwegian Recipes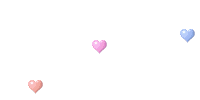 Go to Foods of Norway after Fish Patties
Search It Here