Norwegian Waffles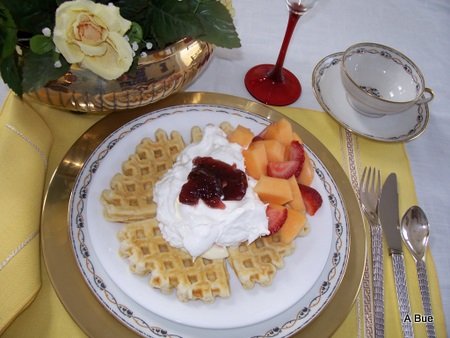 Norwegian Waffles with Fruit
Vaffler med Frukt
Want to make real Norwegian waffles?
The Norwegians serve vaffler with coffee as a type of snack, it is a special comfort food - we call it kosemat. They are not served as dessert after dinner...and waffles are not usually served for breakfast either.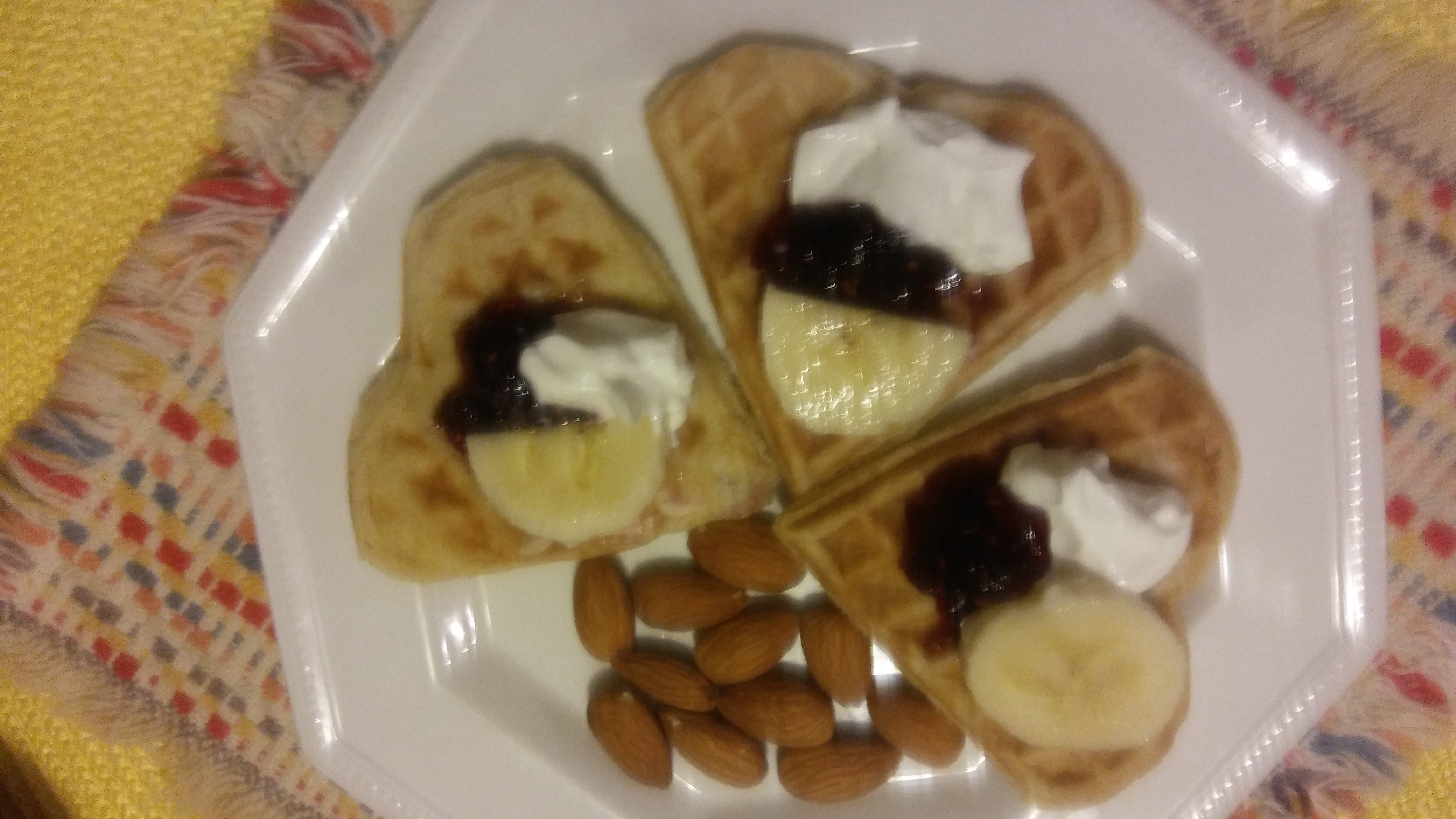 a Waffle Snack










They are good with strawberry, blueberry or
raspberry jam (syltetoy) or jelly (sjele in Norwegian).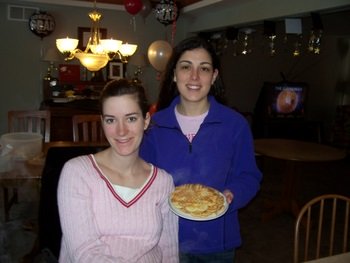 Serving heart shaped Norwegian Vaffler
Ingredients:
1/2 cup (100 gram) butter
4 eggs
4-5 tablespoons sugar
1/4 teaspoon cardamom
2-1/2 to 3 cups flour to make a thick batter
1/2 teaspoon baking powder
1-1/2 cups (3 deciliter) milk or buttermilk
1 cup (2 deciliter) water
1 teaspoon vanilla extrac/vanilla sugar
1 teaspoon salt
Directions:
Combine dry ingredients.
Add melted butter to milk.
Gradually add dry ingredients to liquid while stirring until you have a smooth consistency. If the batter is too thick add a small amount of cold water.
Prevent batter from sticking to the waffle iron by using a cooking spray on the iron before ladling of pouring the batter int the iron.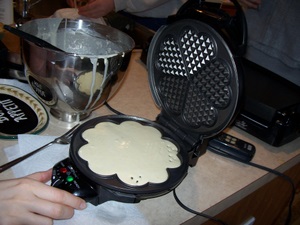 Batter placed in iron (above)
In Norway, we use a special, heart-shaped, electric iron (left) to make traditional Norske Vaffler.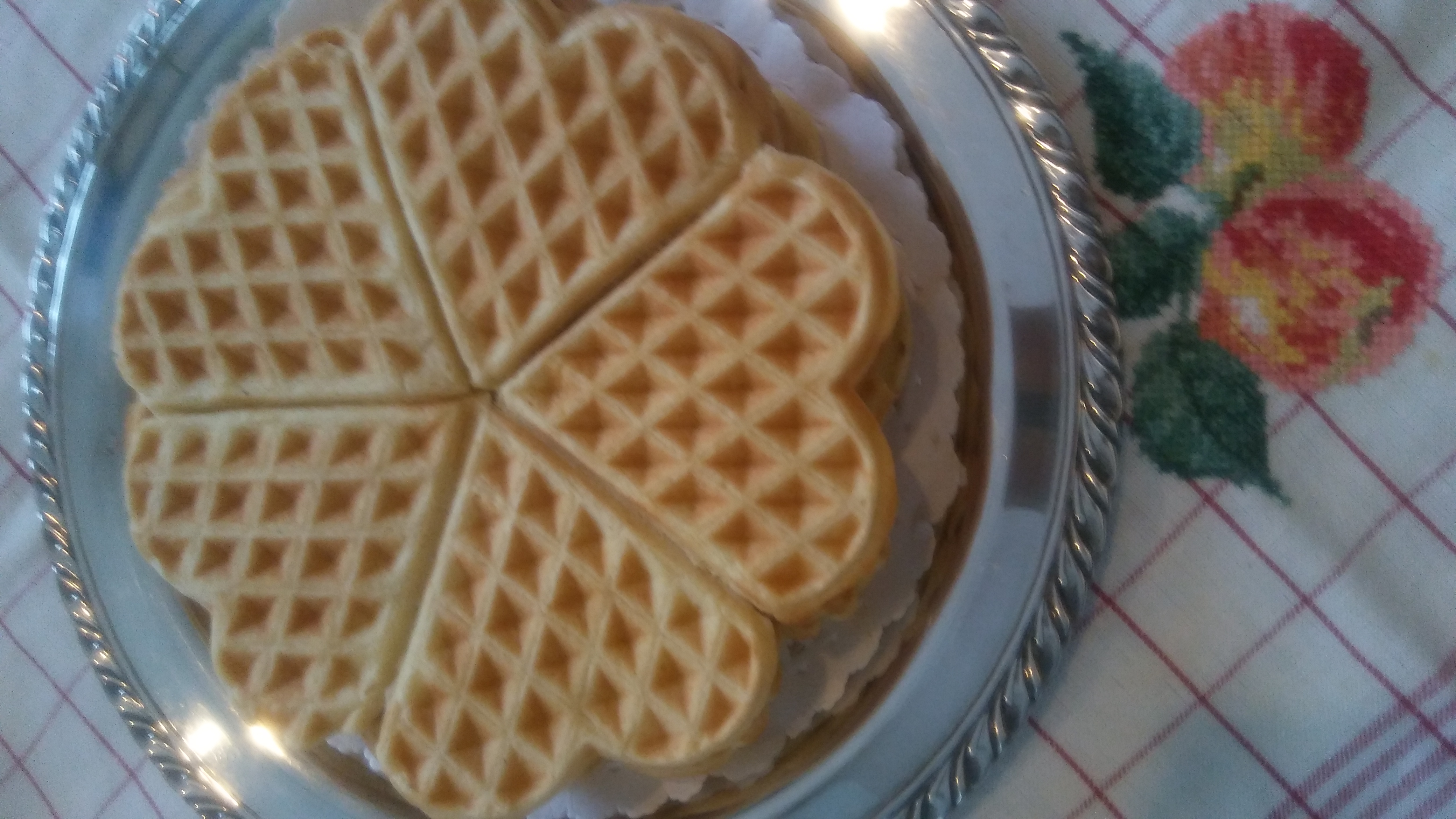 Heart-shaped Norwegian Waffles
To serve, use kitchen scissors to cut around each heart; spread butter and arrange them on a pretty serving plate and place a bowl of fruit or berry preserves in the center. Serve and enjoy. Yummy!

They are also tasty with thinly sliced Norsk Brunost, a Norwegian sweet goat cheese (gjeitost/brunost, or low-fat mysost, Gudbrandsdalsost), all of them are called brunost.
www.norway-hei.com © Copyright 2020
All Rights Reserved
Norwegian Recipes.