Norway, all things considered.

Norwegian Flag
Welcome to my Norway web site!
Search It Here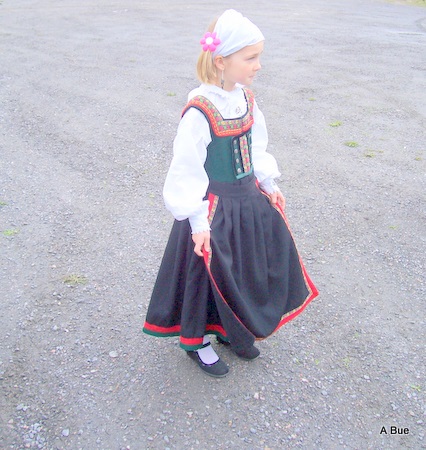 Norsk Bunad
"You can take the girl out the country, but you can't take the country out of the girl."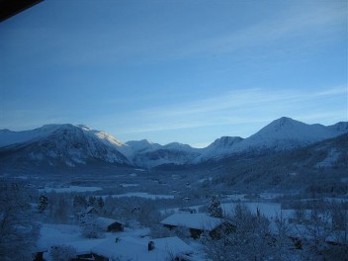 Isfjorden in winter.
Yes, at age 18, trying my wings, I left my home in Isfjorden, which is a small village in Romsdal, and came to the United States.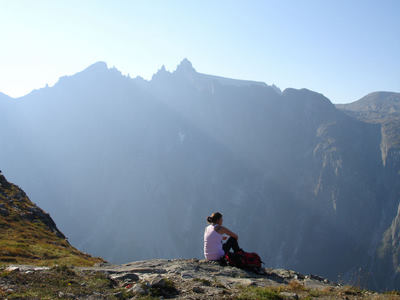 Breathtaking view from Romsdal Mountains.
After an experience-rich childhood in my country, full of beautiful, breathtaking nature,
history; old Nordic customs and folk tales still sings in my soul. Sometimes I "go back" to my fun-filled days of hiking in our mountains; picking wild strawberries and catching brook trout with my bare hands.
I left behind the stories of terrible looking Norwegian troll and huldrer, that live in the caves and halls in Norway's huge, tall blue mountains. These creatures also lurks underneath the old stone bridges in villages and towns. The memories of all these stories of old are still is part of me.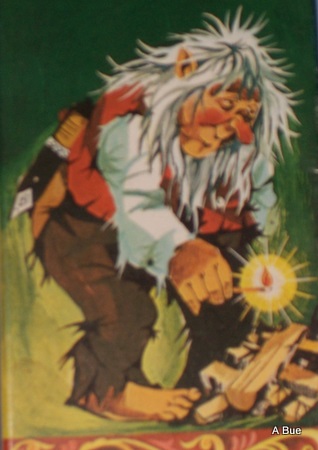 Norwegian Troll
Norwegian traditions, a bit of history; an informal peak at the arts, foods and flavors of Scandinavia and a way of life are some of the things I brought with me to the USA, the great international melting pot, called America.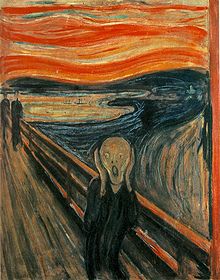 The Scream/Skriket in Norwegian (1910)
One of four versions of this famous painting by the Norwegian artist,
Edward Munch displayed at the Munch Museum, Oslo.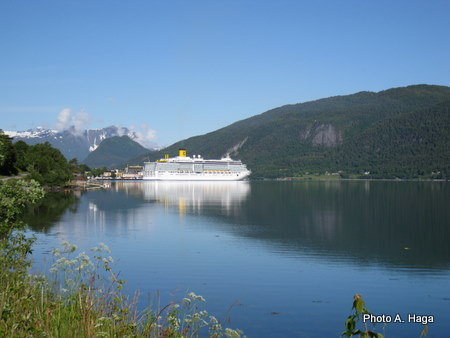 Cruise Ship on the Fjord
Photo by Arna Haga,Isfjorden.
When people ask me, "Where are you from?" (I still have an Norwegian accent.) I sing my answer back... "All the way from Norway"
If you browse around on my pages you will find photos, stories, facts from my Nordic country. To find out about Norwegian Foods, click here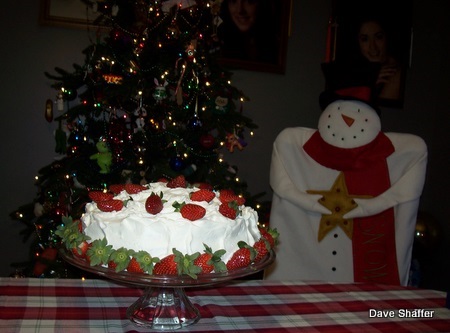 Norwegian Christmas Blotkake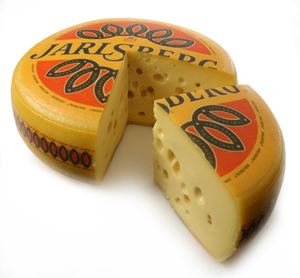 Lean and tasty
Norwegian Jarlsberg Cheese
When I arrived in the United States, I couldn't wait to take a trip to a store, so "right off the boat", I went to the corner market to buy a head of lettuce. It was all green and round--I came back with cabbage.


Replica of a Viking house from the Iron Age
located in my hometown, by Hen Skole, Isfjorden, Romsdal
I didn't want to ask for help — must be the Norwegian Viking spirit in me. It sound dumb, but I didn't go shopping for groceries at home.
That's pretty much the way I still am — sassy, stubborn, independent and adventurous — wanting to do things my way. Most of the time I land on my feet, but sometimes- NOT

Viking Map (left)
Oh, in case you want to know the meaning of the word "hei" - it is the same as saying hi or hello, but not the same as saying hello on the telephone - that is "hallo".

So, hang on to your hats - here we go to Norge. Hei!



Want to share this page? CLICK
to email this page to a friend...